Feature Video Overview
The following videos show examples for the different types of features and give a better explanation of the individual features.
3.5" Single Panels
3 1/2" Single Panels with NO divider rails. Also shows french door shutters with cut-outs for lever handles.
3 1/2" Single Panels Shutters with Divider Rails
1 panel per window. With Divider Rails
3 1/2" Double Panel Shutters With Divider Rails
2 panels per window with divider rail in the center to operate the upper and lower louvers separately
4.5" Single Panel Hidden Tilt Rod Plantation Shutters
Providing a very clean look and superb view
Before and After
This shows how it looks to replace 2" Wood Blinds with 3.5" Plantation Shutters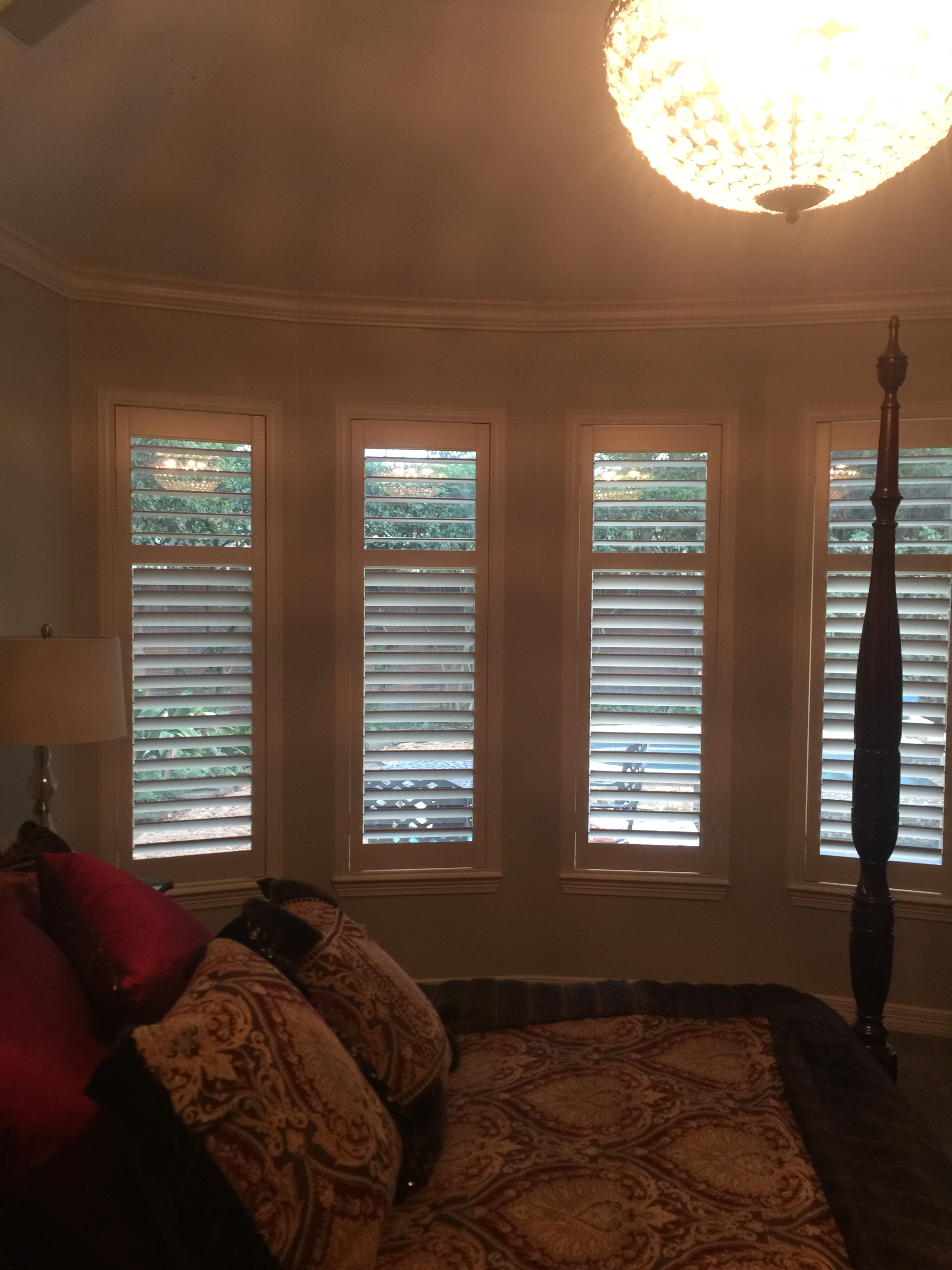 Notice the divider rail is higher so homeowner can have privacy to the back of the yard. But still let in light.